stand by your mani
feet

sto Together!!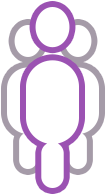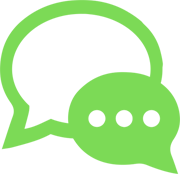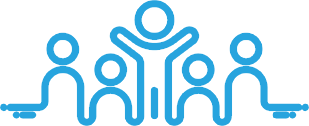 Start Mismatching With your Pals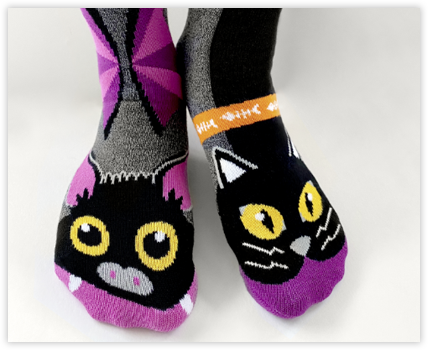 step 1
Select a mismatched
pair for yourself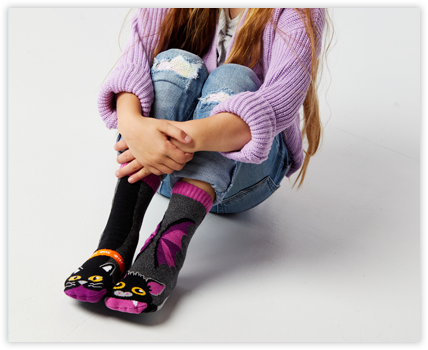 step 2
Select the same pair for
your kids in smaller size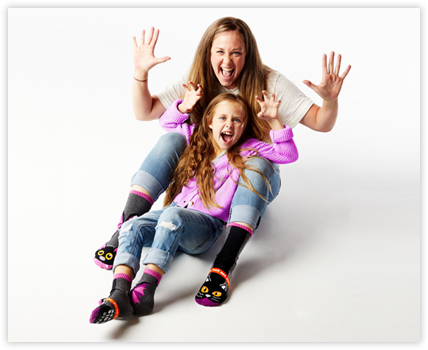 step 3
Order now and start
mismatching together
BUILD YOUR OWN SOCKS BUNDLE!
Select 5 or more pairs to get Free Shipping + 10% off!
FREE USA SHIPPING
30-DAYS EASY RETURN
US
PRETTY MUCH

THEM
CONSCIOUSLY CREATED

UBER FUN PAIRINGS

SOFT AND STRETCHY

SMILE MAKING

NONTOXIC FABRICS
it's weird not to be weird
"It is a beautiful message that you're sending out, not only to the world but especially to our children. Thank you again from the bottom of my heart."
"My toddler loves them! Fair warning, she ran around the house staring at the socks instead of looking where she was going. Hahahaha!"
"We LOVE our socks!! We have almost all of them!! I don't need to worry about pairing socks...we just throw them into a drawer and pick out our Pals for the day!"
FREQUENTLY ASKED QUESTIONS
About the Socks
What size do I need?
Check out our sizing chart to help you decide.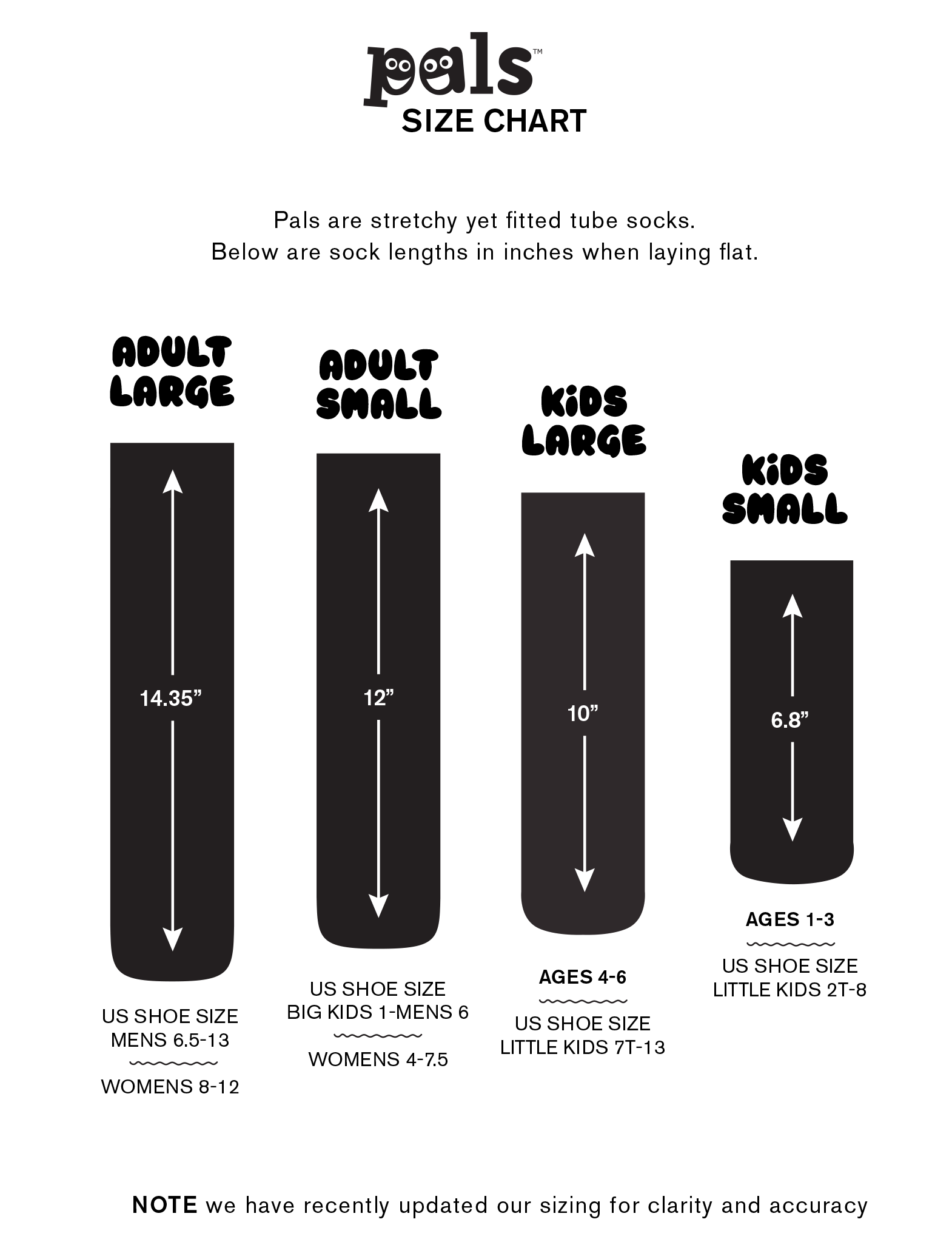 Where were the socks made?
Pals Socks are made in Colombia, China, and Dominican Republic in sweatshop-free facilities, using nontoxic dyes. We work with different factories, and they all treat their workers fairly, give their workers fair wages, and are environmentally responsible (this includes textile recycling). Our partner factories have proudly passed the BSCI and Oeko Tex standards with high grades. Learn more about our sustainability efforts. 
What are the socks made from?
The materials used in Pals vary with each sock design but are about 76-89% Combed Cotton rest make Polyester, Nylon or Spandex. We use this blend to provide a quality cushy thickness and super stretchy, comfy socks.
Our kids-sized socks (1-8 Yrs) also have special no-skid grips on the bottom, made from silicon.
Who designs your products?
The founder of Pals, Hannah, designs all of the Pals Original styles. We also collaborate with amazing designers for our limited edition Artist Series, including Michelle Romo of Crowded Teeth, Anni Betts, and more to come!
Cleaning & Care Instructions
Enjoy a nice long friendship with your Pals by machine washing them in cold water and tumble drying on low heat.
Pals Guarantee
We are proud to offer a no-hole guarantee. Our socks are made of the highest quality and should last at least a decade!